Novedades MACHINERY AND TECHNOLOGIES FOR THE PRODUCTION PROCESS
PennTech rotary vial washer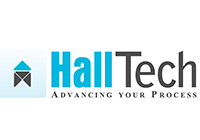 HallTech - Advancing your Process, S.L.
Gran Via , Hall 2 , Street E Stand 112

PennTech offers a range of rotary vial washers for small and medium batches of vials and bottles, with change of format (e.g. from 2 ml to 100 ml) in under 20 minutes. On our stand we will show the smallest model of the range - the RW-250 - and we will demonstrate format changes when required.
RW-500 Vial Washer Dimensions 133x128cm

Purpose: Smallest automatic vial washer and is designed for low-to-medium output pharmaceutical and biotech applications

Vial Range: 1-100ml (change parts required)

Output: Up to 120 vials per minute (dependent on the vial format)

Changeover: 20-minute changeover to a different vial format

Features:
- Typical batch size: 10,000-25,000 vials
- 8 vial holders that hold up to 6 vials at the neck
- Rotary infeed table with automatic loading of the vials into the vial holders
- A transparent cover permits visual verification of the washing process
- Dedicated media manifolds (1 for water, 1 for air)
- Recycling of WFI, intermittent spraying and automatic lid lift mechanism
- GMP design: All 304/316L stainless steel
- Main drive is servo-driven
- Intrinsically designed for 3-log endotoxin reduction
- Allen-Bradley Micrologix 1100 PLC that works in conjunction with an Allen-Bradley PanelView 600+ operator interface (option Siemens)
- Each vial format has an HMI selected "recipe" with specific settings for spray time and indexing time to help reduce water consumption
- Water for injection (WFI) can be recycled, filtered and used a second time, further reducing water consumption
- No penetrating nozzles, no glass breakage, less particulate generation
- Self-draining after end of batch
- Internal surfaces are electro polished
- Orbital welding is used whenever possible
- Piping system is designed to run from high to low to prevent water stagnation
- Silicone seals are used throughout the piping system
- Optional WFI-skid to supply the WFI at 80°C (no need for a WFI-loop)
- Complete validation documents package available (FRS, DDS, FAT/SAT, IQ/OQ)

RW-500TL Vial Washer with Integrated Trayloader
Vial washing with automatic trayloading is made possible on the RW-500TL. An ideal batch vial processing system for low-to-medium volume output requirements. Vial range 2-100ml. Output up to 100 vials/minute. The trayloader does not require change parts. To maintain cleanliness, the outfeed of the washer and the trayloader can be placed under a Vertical Laminar Airflow Unit. Features include: "no-tray present, washer does not start-up" and "tray full, washer stops".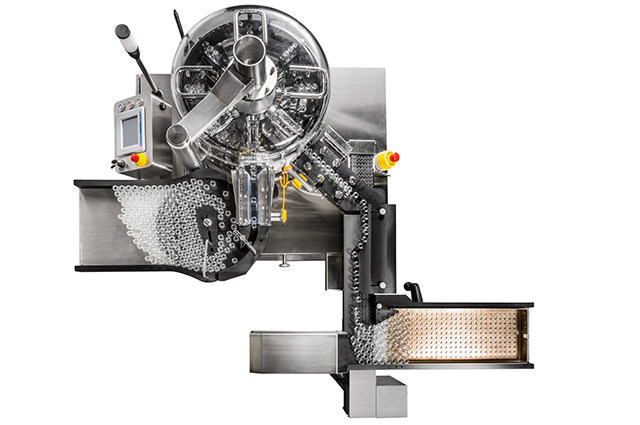 www.youtube.com/watch?v=j2rHvddZ19g&list=UU1MjL809Q6oV__JaMhMaudQ
Download documents